Dear backers,
Welcome back to another bi-weekly delivery update. Today, we have a few important updates to share with you:
Arrival of new material
We're pleased to announce that fresh material has just arrived at the production facility, which means that production will resume effective immediately. The team is working to unload this new batch of materials and are currently going through the process to ensure that all sub-assembled parts are in great condition.
Here are some pictures of the new material arriving and being sorted out.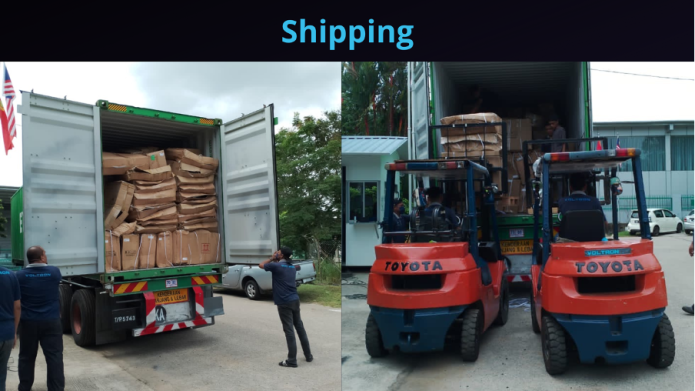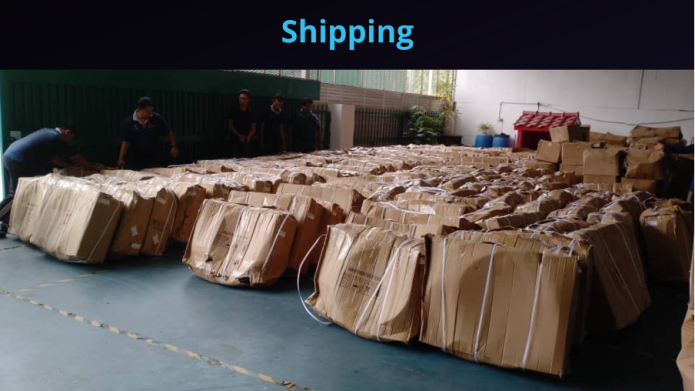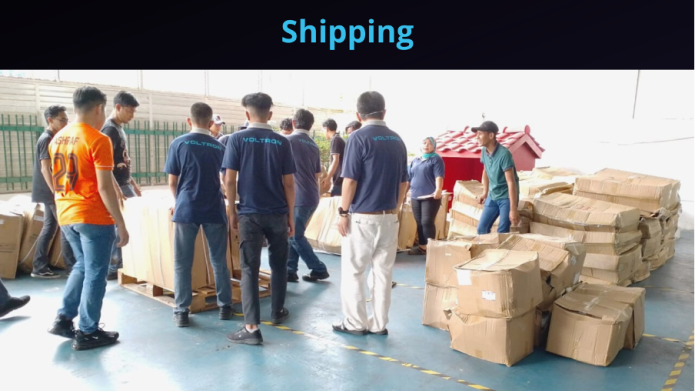 New Easyship Collect surveys going out
As production is now resuming, the shipping surveys for Batch 6 and 7 (Germany) will also be sent out starting early next week. Please keep an eye on your inbox for that email.
Container pick-up dates
Another piece of good news we would like to share is the estimated container pick-up dates for both Batches 3 and 4.
Batch 3 (EU) – 2nd week of August
Batch 4 (US) – 1st week of August
Do note that these dates are estimations provided to us by Easyship. The exact pickup dates will be determined by ship availability and movement schedule.
Besides this, we are also happy to report that the import paperwork for the EU has finally been settled. This means that Batch 3 can finally cleared to leave and that future shipments to the EU can proceed as planned.
Tracking codes will be sent out to the backers that are on both of these two batches via email by Easyship once available. It has been a long time coming and we really appreciate your continued patience and support.
For backers in later batches, worry not, we have been engaging with a few alternate options to expedite both the production and shipping processes for the upcoming production runs.
Gentle reminder regarding shipping 
Shipping fees + Insurance + duties + taxes (if applicable) will be collected through the Easyship Collect platform. 
A custom link for your order will be sent out to your email when your order is almost ready to be shipped out or going to be allocated into production. You'll be able to check through the final details and make your payment via this link.  No further action is needed before that. 
If you have received the email from Easyship, please complete the payment as soon as possible to ensure that your order is produced according to schedule. 
Backers that have bought more than one bike will receive multiple Easyship surveys as one survey = one bike paid. 
Reevo T-Shirts
As a reminder, exclusive Reevo T-shirts are available at our newly launched webstore at https://shop.reevobikes.com/. All backers are eligible for a 35% launch discount and free shipping (shipped together with your bikes).
Upon Checkout, input the following code under "Discount Code": IGG35 to get a 35% discount while stocks last.
To be eligible for free shipping, just fill in your Indiegogo Order Number during Checkout at the Shipping Address under "Company". The T-Shirts will ship together in the box with your Reevo bike order(s).
Wrapping it Up
And that concludes the update for today. As usual, if you have any questions, please do not hesitate to email us at hello@reevobikes.com. See you in the next update.
Take care and stay safe.
With love,
Reevo Bikes