Dear Backers,
Welcome back to another shipping update. Among other things, we'll be addressing some concerns regarding shipping fees, taxes & duties, and shipping details.

Support page launch
But first, we're very excited to announce the launch of our official Reevo support page. You'll be able to find maintenance & DIY guides, along with feature explanations and FAQs on the support page.
In the coming months, we will be continuing to add guides and tips to help you get the most out of your new bike(s).
Head on over to https://www.reevobikes.com/support/ to check it out now.

Addressing shipping fee concerns
Understandably, many have raised concerns about the shipping rates. These are the best prevailing rates quoted to us by Easyship which includes door-to-door delivery – including, but not limited to pick up from our manufacturing facility, transport to the port, DG surcharges, fuel surcharges, handling fees at the origin, and destination ports, custom clearance service, container shipping fees, and last-mile delivery.
Additionally, the prices of the bikes on Indiegogo have always been exclusive of shipping fees, duties, and taxes as stated on the campaign page and FAQ section. These rates vary by country and are determined by the prevailing logistic costs and local tax laws.
We do not earn any additional revenue from shipping fees.  

Taxes and duties
We would also like to respond to some commonly asked questions regarding taxes and duties , as answered by our logistic partners and VAT intermediary:
21% VAT for Germany (and other regions with differing VAT rates)
Shipment to the EU is consolidated through a single port of entry based on the advice of Easyship and other logistic partners. The way the logistics are structured means that there is a single VAT rate for the entire EU.
Using self-registered VAT number to pay for VAT
Unfortunately backers will not be able to use their own VAT registrations to affect this import. We will be doing a consolidated import per waybill and therefore cannot accommodate this request.
Taxes and duties for the United States
We're still working with Easyship on the documentation and to offer the lowest possible rates for shipments to the USA. The goal is to ship with the 8711.60.0090 HS Code (0% taxes and duties from Malaysia – USA).

Manufacturing progress
We're currently working on Batch #3 and are making decent progress towards filling up the container with bikes. On the production floor, we've added in 5 more assembly stations and added additional manpower resources which will serve to increase production capacity.
An additional 5 stations are being prepared with hiring ongoing to further increase output. Here are some pictures and a video summarizing the previous week.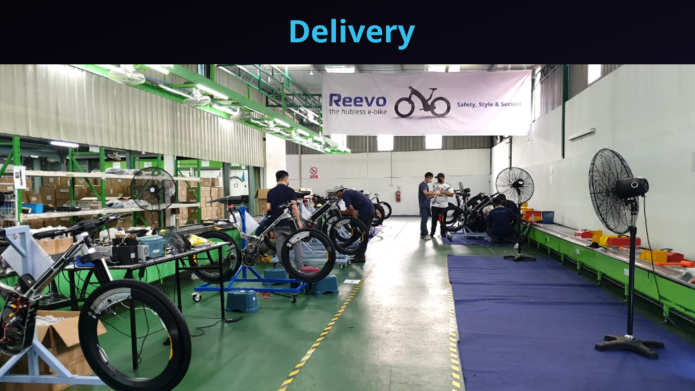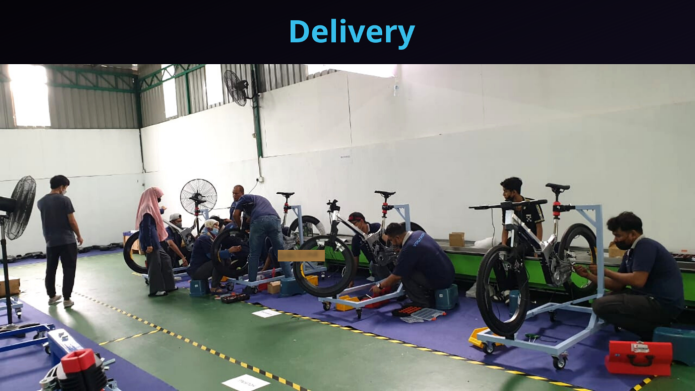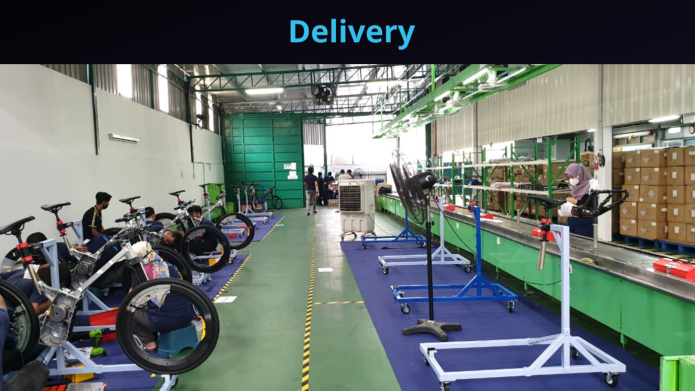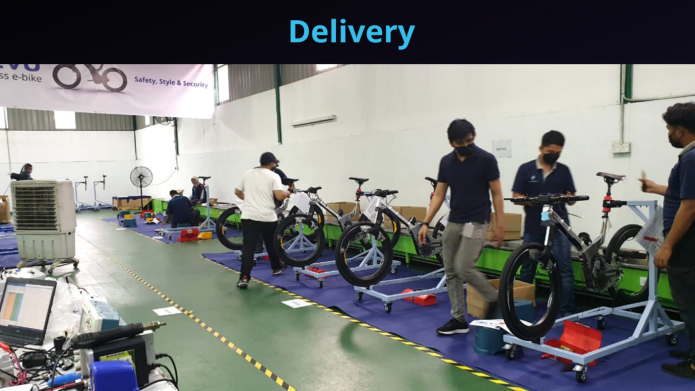 We would like to take this opportunity to commend the dedication of many of our assembly workers who are working hard and effectively despite fasting during the current Ramadan month. Hats off!

Wrapping it up
That's it for today's update. In the next update, we plan to bring you on a virtual tour of our manufacturing facility with a walkthrough video and pictures, along with details on how we improved our floorplan to ramp up production.
If you have any questions regarding the shipping fees, please do not hesitate to email us at hello@reevobikes.com. Please be aware that it might take some time to reply to your emails as we are busy dealing with production.
Please also rest assured that we hear you, and are taking your criticism and concerns very seriously and will keep on improving ourselves. As always, thank you all for your continuous support. We really appreciate it.

As always, take care and stay safe.
With love,
Reevo Bikes
—
Stay in touch with us at:
Facebook : https://www.facebook.com/benoioofficial/
Instagram: https://www.instagram.com/beno_io/
YouTube: https://www.youtube.com/c/ReevoBikes/
Reddit : https://www.reddit.com/r/benoinc/
Twitter : https://twitter.com/reevobikes/
Website : https://www.reevobikes.com/
Email: hello@reevobikes.com