Dear Backers,
Starting this week, we'll be providing weekly progress updates wherever possible on the number of bikes that have been produced. Here are the numbers for this week:
Total allocated – 60 bikes
Total produced – 57 bikes
The production numbers for this week went slower than expected due to many assembly workers and operators being on leave after the long public holiday last week. It also took some time to get back into the flow of things on Monday.
In addition to that, we are happy to report the arrival of a few new hires who will be involved in the process to speed up assembly.
Some highlights from the last week: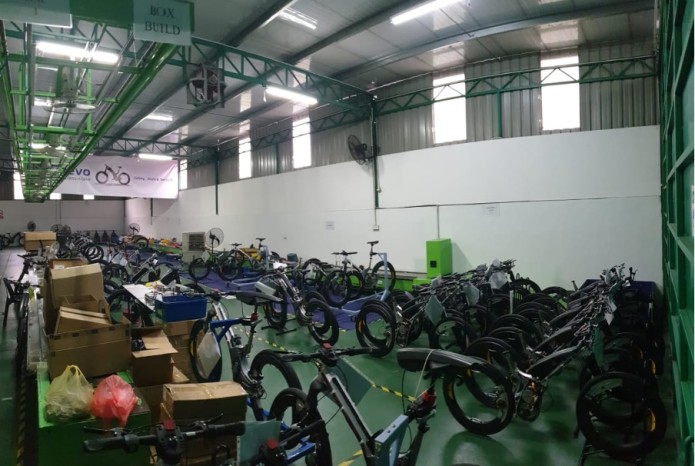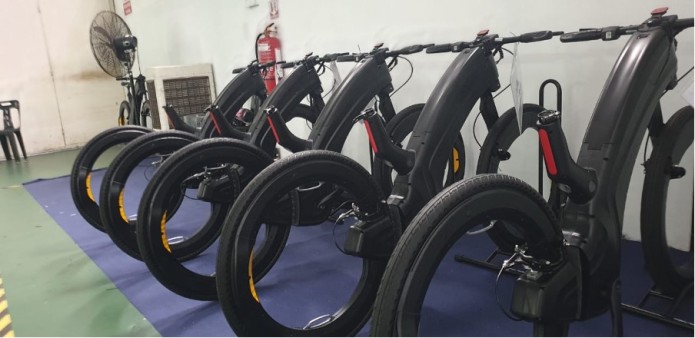 And here is the latest shipping status so far.
Batch 3 – The Netherlands (COMPLETED)
Batch 4 – USA (IN PROGRESS)
Batch 5 – The Netherlands, Belgium, Luxembourg, Finland (IN PROGRESS)
Batch 6 – Germany
Batch 7 – Germany
Batch 8 – Austria, Germany
Batch 9 – Italy
Batch 10 – USA
Batch 11 – USA
Batch 12 – France, Spain
Batch 13 – Denmark, Portugal, Czech Republic, Sweden, Hungary, Lithuania, Latvia, Romania, Estonia, Croatia, Cyprus, Slovenia
Batch 14 – Switzerland, Norway, Liechtenstein, Monaco, Andorra, Azerbaijan, Iceland, Serbia, Macedonia
Batch 15 – UK, Jersey
Batch 16 – Germany, Spain, Poland, Slovakia, Greece, Ireland
Batch 17 – Germany
Batch 18 – Germany
Batch 19 – USA
Batch 20 – USA, Puerto Rico
Batch 21 – Canada
Batch 22 – Germany
Batch 23 – Germany
Batch 24 – Japan, Korea
Batch 25 – Taiwan, Malaysia, New Zealand, Hong Kong, Singapore, Philippines, Indonesia, Thailand, Vietnam
Batch 26 – Australia
Batch 27 – Chile, UAE, Kuwait, Mexico, Saudi Arabia, Brazil, India, South Africa, Bermuda, Turkey, Algeria, Qatar
Batch 28 – China, Russia, Ukraine, Israel
You might notice that there is a slight change in plans – Batch 5 will be partially swapped around with Batch 4 to enable the container to be shipped out as soon as possible. While production of Batch 3 has already been completed, shipment has to be put on hold pending the collection of shipping fees / duties and taxes for all orders within the container.
Therefore, we have begun production on limited quantities of Batch 5 to ensure that the outgoing container can be filled up as soon as possible. This means that some orders from Batch 5 may be swapped over with orders from Batch 3 depending on collection of shipping fees, on a first-come-first-shipped basis.
Production on Batch 4 will resume shortly after.
Moving forward we will also implement the following production allocation process:
New shipping fee collection and production flow
To ensure minimal disruption to the production flow, all orders will now only be allocated to production once the shipping fee has been collected via Easyship Collect.
Here is what the new flow will look like:
Order received on Indiegogo -> Shipping fees / duties and taxes paid -> order sent to production -> shipped out once container filled
Easyship Collect surveys will be sent out a few Batches in advance. Orders to the same location (eg. within the EU) will be allocated within the same container on a first-come-first-produced basis.
Please complete payment via Easyship Collect as soon as possible to ensure that your order is produced according to schedule.
We hope for your understanding as we want to reduce inefficiencies in our production flow and avoid taking up valuable storage space.
Shipping fees / duties / taxes
We would also like to clarify on this – taxes and duties are based on the commercial "fair value" of the product being shipped. As this is a single value for all bikes, you may see variations from your perk value.
Wrapping it up
Thank you for your continued patience as we work through the order book. In case you're curious, or if you missed it last week, here is a look at the assembly process for the bikes.
As usual, if you have any questions, please do not hesitate to email us at hello@reevobikes.com. See you on the next update.
Take care and stay safe.
With love,
Reevo Bikes
—
Stay in touch with us at:
Facebook : https://www.facebook.com/benoioofficial/
Instagram: https://www.instagram.com/beno_io/
YouTube: https://www.youtube.com/c/ReevoBikes/
Reddit : https://www.reddit.com/r/benoinc/
Twitter : https://twitter.com/reevobikes/
Website : https://www.reevobikes.com/
Email: hello@reevobikes.com