Dear Backers,
Welcome back to another delivery update. Here are the numbers of bikes produced for this week:
Total Allocated – 45 bikes
Total Produced – 42 bikes
The number for this week is slightly reduced from previous weeks as the factory was closed for a day, making it a 4 day work week.
On another note, great news! Shipping fees for Batch 3 have been fully collected, and will be shipped out early next week. If your order is allocated in Batch 3, you will be receiving a tracking link once your order is shipped out. Keep a look out for that!
Some highlights from this week: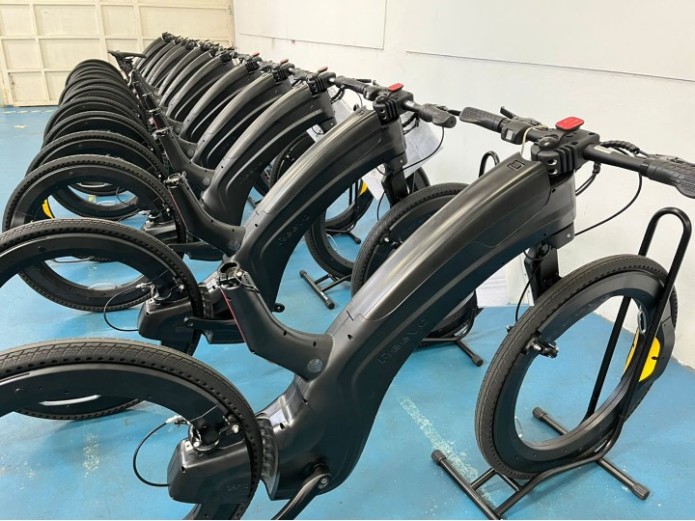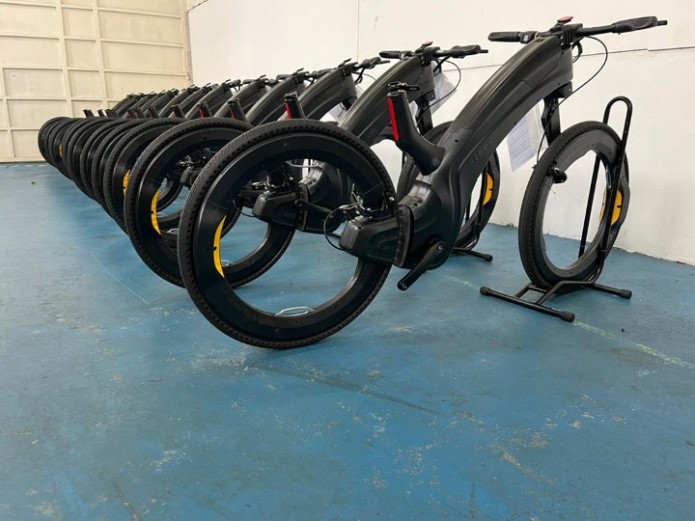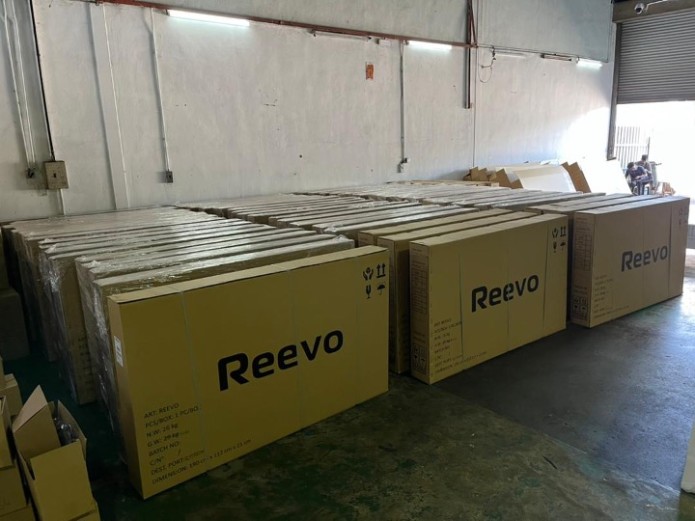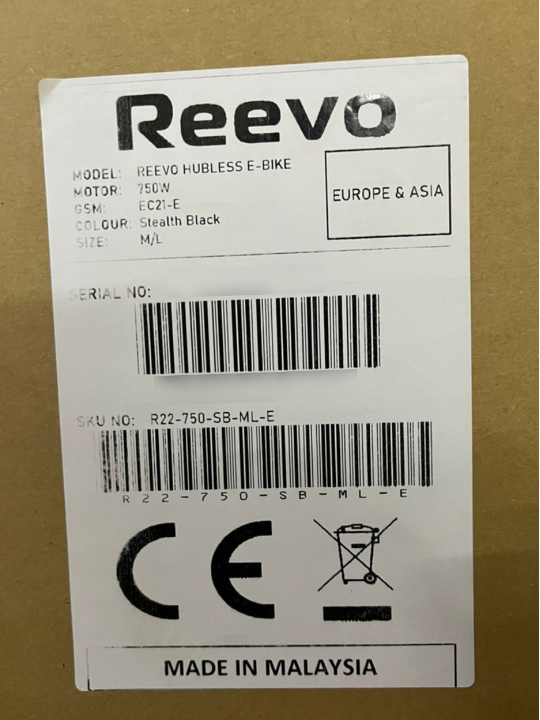 And that brings us to the latest shipping status:
Batch 1 – (COMPLETED) [SHIPPED]
Batch 2 – (COMPLETED) [SHIPPED]
Batch 3 – The Netherlands (COMPLETED) [Shipping Next Week]
Batch 4 – USA (IN PROGRESS) [Easyship surveys going out next Monday]
Batch 5 – The Netherlands, Belgium, Luxembourg, Finland (IN PROGRESS)
Batch 6 – Germany
Batch 7 – Germany
Batch 8 – Austria, Germany
Batch 9 – Italy
Batch 10 – USA
Batch 11 – USA
Batch 12 – France, Spain
Batch 13 – Denmark, Portugal, Czech Republic, Sweden, Hungary, Lithuania, Latvia, Romania, Estonia, Croatia, Cyprus, Slovenia
Batch 14 – Switzerland, Norway, Liechtenstein, Monaco, Andorra, Azerbaijan, Iceland, Serbia, Macedonia
Batch 15 – UK, Jersey
Batch 16 – Germany, Spain, Poland, Slovakia, Greece, Ireland
Batch 17 – Germany
Batch 18 – Germany
Batch 19 – USA
Batch 20 – USA, Puerto Rico
Batch 21 – Canada
Batch 22 – Germany
Batch 23 – Germany
Batch 24 – Japan, Korea
Batch 25 – Taiwan, Malaysia, New Zealand, Hong Kong, Singapore, Philippines, Indonesia, Thailand, Vietnam
Batch 26 – Australia
Batch 27 – Chile, UAE, Kuwait, Mexico, Saudi Arabia, Brazil, India, South Africa, Bermuda, Turkey, Algeria, Qatar
Batch 28 – China, Russia, Ukraine, Israel
Shipping Fees Payment
We have also been receiving many emails regarding where to pay the shipping fees. To recap from previous updates, Shipping fees + Insurance + duties + taxes (if applicable) will be collected through the Easyship Collect platform.
A custom link for your order will be sent out to your email when your order is almost ready to be shipped out or going to be allocated into production. You'll be able to check through the final details and make your payment via this link.
No further action is needed prior to that.

If you have received the email from Easyship, please complete the payment as soon as possible to ensure that your order is produced according to schedule.
Backers that have bought more than a bike will receive multiple Easyship surveys as one survey = one bike paid.
Reevo x Arrow Electronics at PCIM Europe 2022
Last week (10 – 12 May), Reevo also made an appearance at PCIM Europe 2022 in Nuremberg as part of Arrow's exhibition. PCIM Europe is the world's leading exhibition and conference for power electronics, intelligent motion, renewable energy, and energy management.
We're proud to have exhibited Reevo at this event, and would like to extend our thanks once again to Arrow Electronics who made it possible.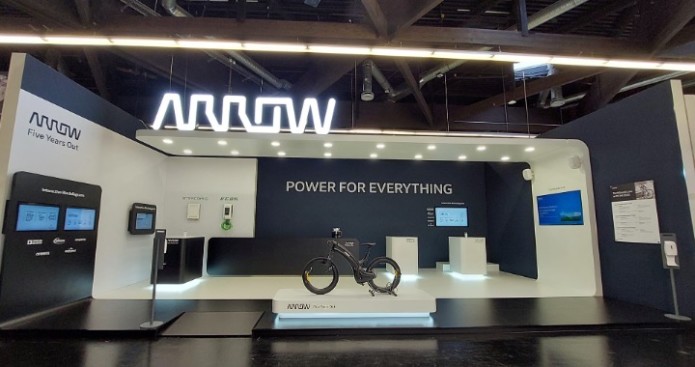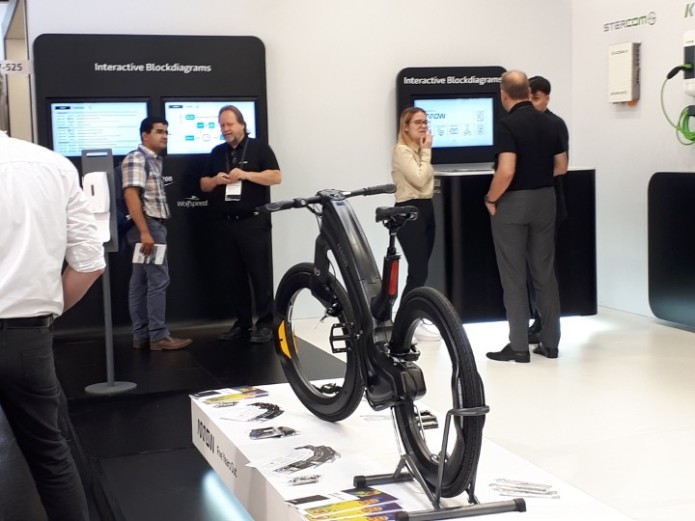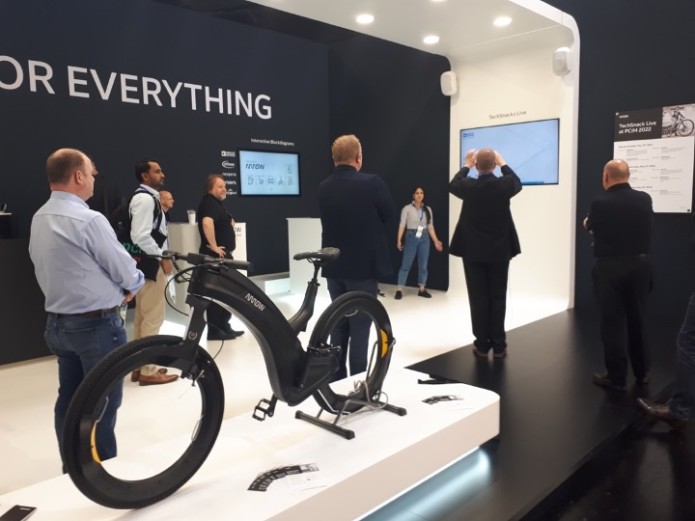 Wrapping it up
And that concludes the update for today. As usual, if you have any questions, please do not hesitate to email us at hello@reevobikes.com. See you in the next update.
Take care and stay safe.
With love,
Reevo Bikes
—
Stay in touch with us at:
Facebook : https://www.facebook.com/benoioofficial/
Instagram: https://www.instagram.com/beno_io/
YouTube: https://www.youtube.com/c/ReevoBikes/
Reddit : https://www.reddit.com/r/benoinc/
Twitter : https://twitter.com/reevobikes/
Website : https://www.reevobikes.com/
Email: hello@reevobikes.com