Dear backers,
Welcome back to the update for this week. Before we get into production / shipping details, we would like to make an announcement regarding the launch of our online merchandise store – starting with the Reevo T-shirt collection.
The launch of Reevo T – Shirt Collection
We have a very exciting news to share – today we are launching an exclusive Reevo Bikes T-Shirts Collection at shop.reevobikes.com.
It is a Superb Cotton T-Shirt that comes in 5 different sizes (S, M, L, XL, XXL) with 2 colours to choose from (Classic Black & Neutral Grey). To celebrate our launch, all backers are eligible for free shipping with your order (included in the bike as your box) as well as a 35% discount while stocks last.
Investors of over $500 in our Wefunder campaign will receive a free T-Shirt together (in the box) with your bike. T-shirt size and color will be determined automatically according to bike size, color, and availability.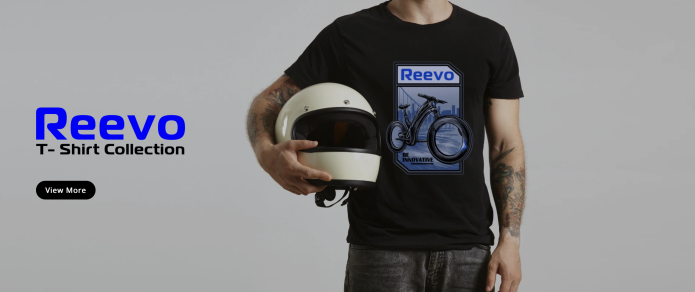 Free Shipping
To be eligible for free shipping, just fill in your Indiegogo Order Number during Checkout at the Shipping Address under "Company". The T-Shirts will ship together in the box with your Reevo bike order(s).
35% Discount
Upon Checkout, input the following code under "Discount Code": IGG35 to get a 35% discount while stocks last!
Account Registration
You can also register and / or log In to your account when making a purchase. Only 4 components are required when registering for an account (First Name, Last Name, Email, and Password) and 2 components when logging in (Email and Password). It's that easy and hassle-free!
Grab the t-shirt now at: shop.reevobikes.com
Manufacturing Updates
Moving on to this week's manufacturing numbers – here are the numbers of bikes produced this week:
Total Allocated – 50 bikes
Total Produced – 3 bikes
Unfortunately we encountered a set-back during production. After our QC observation process of 1 week, our production team noticed that some the ABS plastic housing on some bikes in Batch 3 opened up as shown in the pictures below.
This problem only surfaced after some time, not immediately which is why we didn't catch it during the final QC. Around 60% of the bikes in this batch are affected by this issue.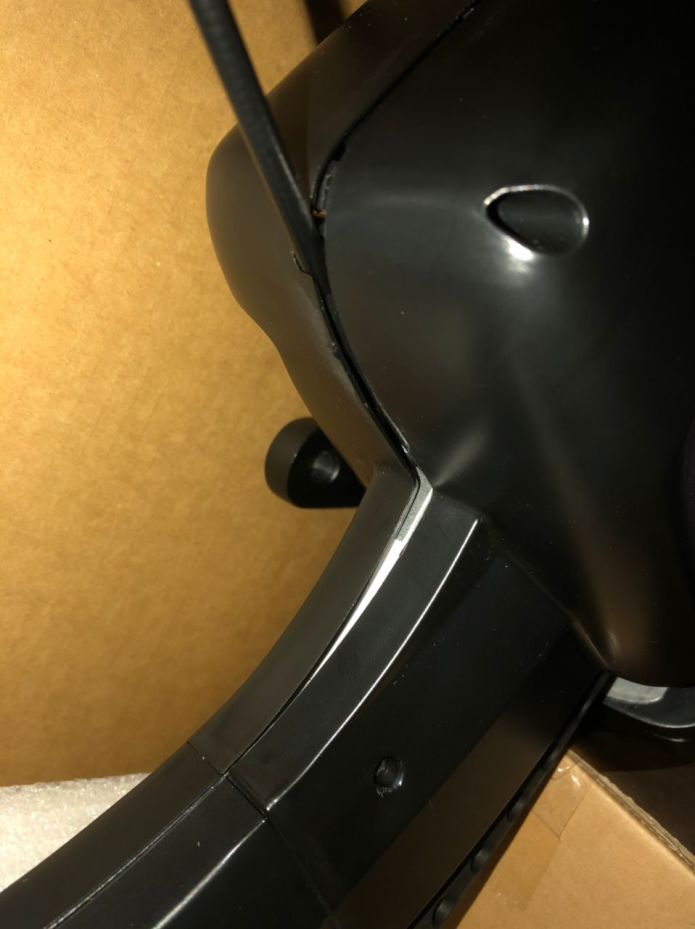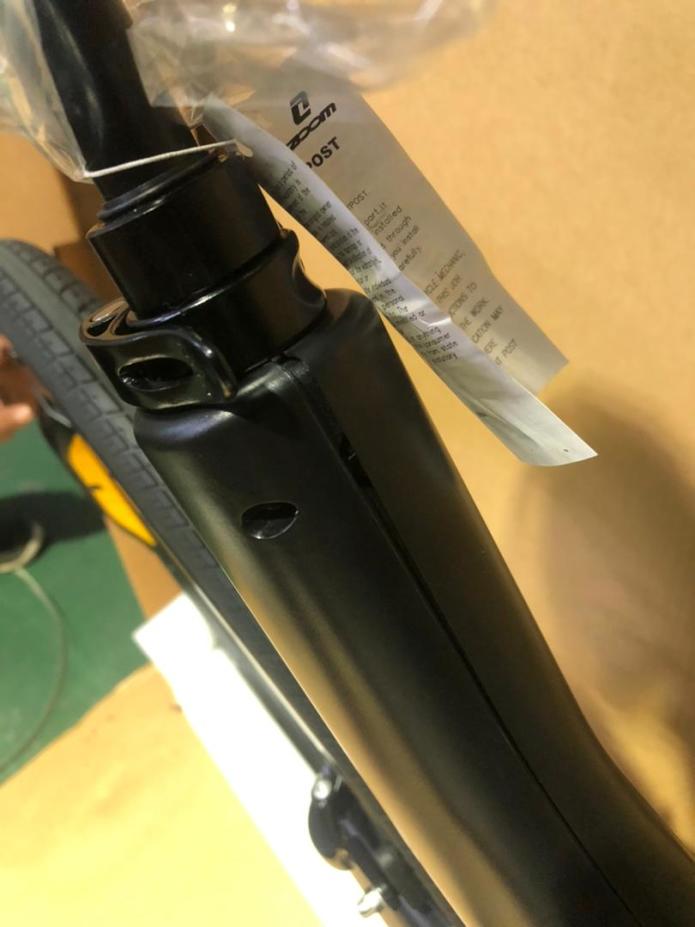 The good news is that the team has already identified the root cause for this issue – improper installation during assembly from the newly hired staff, placing additional stress on the housing fastening material, causing them to open up after some time.
Corrective actions has already begun and is expected to take 1.5 weeks for Batch 3, starting last Monday.
Moving forward, we are implementing further refinement on the assembly process to avoid similar issues. We would also like to stress that previous batches are not affected by this problem, and that this will no longer be a problem for future batches with the implemented changes.
We would also like to take this opportunity to apologize for the inconvenience cause with this slighy delay, and will do our best to continue to speed up delivery times without sacrificing quality.
And that brings us to the latest shipping status:
Batch 1 – (COMPLETED) [SHIPPED]
Batch 2 – (COMPLETED) [SHIPPED]
Batch 3 – The Netherlands (COMPLETED) [Shipping Next Week once problems are sorted out]
Batch 4 – USA (IN PROGRESS) [Easyship Surveys sent – 70% container filled]
Batch 5 – The Netherlands, Belgium, Luxembourg, Finland (IN PROGRESS) [Easyship Surveys to be sent out soon]
Batch 6 – Germany
Batch 7 – Germany
Batch 8 – Austria, Germany
Batch 9 – Italy
Batch 10 – USA
Batch 11 – USA
Batch 12 – France, Spain
Batch 13 – Denmark, Portugal, Czech Republic, Sweden, Hungary, Lithuania, Latvia, Romania, Estonia, Croatia, Cyprus, Slovenia
Batch 14 – Switzerland, Norway, Liechtenstein, Monaco, Andorra, Azerbaijan, Iceland, Serbia, Macedonia
Batch 15 – UK, Jersey
Batch 16 – Germany, Spain, Poland, Slovakia, Greece, Ireland
Batch 17 – Germany
Batch 18 – Germany
Batch 19 – USA
Batch 20 – USA, Puerto Rico
Batch 21 – Canada
Batch 22 – Germany
Batch 23 – Germany
Batch 24 – Japan, Korea
Batch 25 – Taiwan, Malaysia, New Zealand, Hong Kong, Singapore, Philippines, Indonesia, Thailand, Vietnam
Batch 26 – Australia
Batch 27 – Chile, UAE, Kuwait, Mexico, Saudi Arabia, Brazil, India, South Africa, Bermuda, Turkey, Algeria, Qatar
Batch 28 – China, Russia, Ukraine, Israel
To date, Batch 4 is 70% allocated. Please complete the Easyship survey as soon as possible to get your order(s) allocated. Thanks!
Gentle reminder regarding shipping
Shipping fees + Insurance + duties + taxes (if applicable) will be collected through the Easyship Collect platform.
A custom link for your order will be sent out to your email when your order is almost ready to be shipped out or going to be allocated into production. You'll be able to check through the final details and make your payment via this link.
No further action is needed prior to that.

If you have received the email from Easyship, please complete the payment as soon as possible to ensure that your order is produced according to schedule.
Backers that have bought more than a bike will receive multiple Easyship surveys as one survey = one bike paid.
Wrapping it up
And that concludes the update for today. As usual, if you have any questions, please do not hesitate to email us at hello@reevobikes.com. See you in the next update.
Take care and stay safe.
With love,
Reevo Bikes
—
Stay in touch with us at:
Facebook : https://www.facebook.com/benoioofficial/
Instagram: https://www.instagram.com/beno_io/
YouTube: https://www.youtube.com/c/ReevoBikes/
Reddit : https://www.reddit.com/r/benoinc/
Twitter : https://twitter.com/reevobikes/
Website : https://www.reevobikes.com/
Email: hello@reevobikes.com