Delivery Update #9
Dear backers,
Welcome back to another bi-weekly update. As communicated in Delivery Update #8, production has been idle for the last 2 weeks pending the arrival of new material. Unfortunately, this situation is expected to continue for another 7 – 12 days as the container ship could not depart its port of origin due to Typhoon Chaba. The silver lining is that during this time, more material is being prepared and consolidated to be shipped out in parallel with the outgoing shipment. 
On the delivery front, Batches 3 and 4 are still awaiting pickup in storage at our manufacturing facility. For the EU (Batch 3), we are still awaiting the documents neccessary to enable imports into the region. For the US (Batch 4), the greenlight has already been given for shipment – the bikes are awaiting pickup by our appointed logistics partner (Easyship).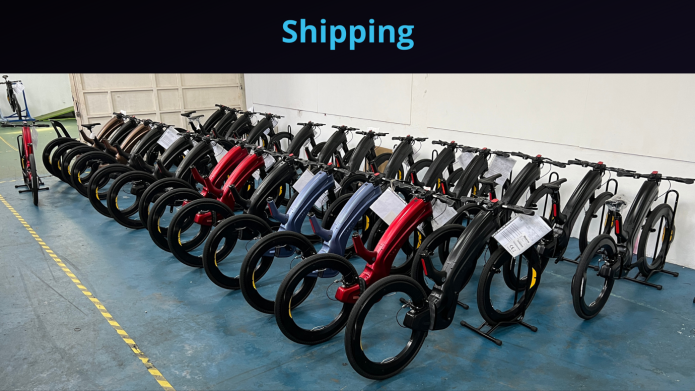 Bikes from Batch 5 being worked on.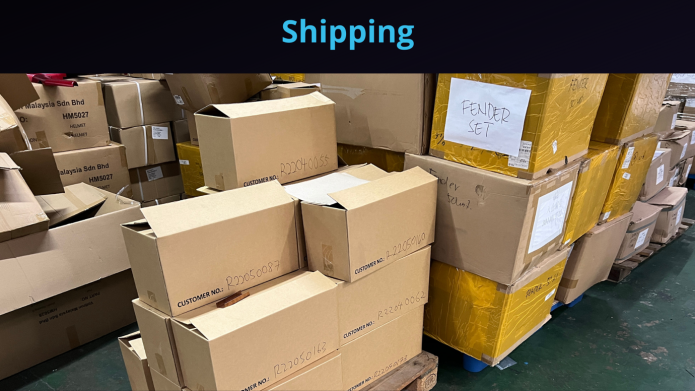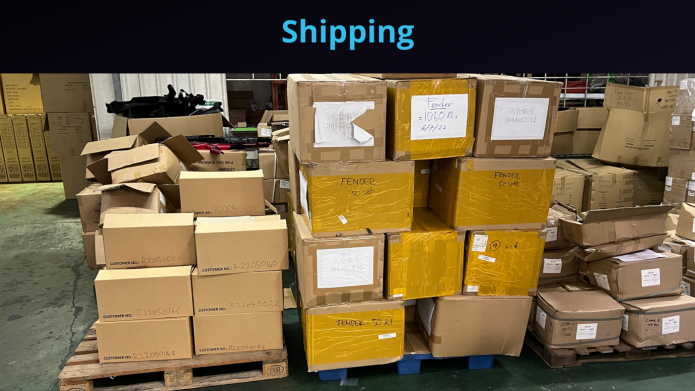 Material in the storeroom.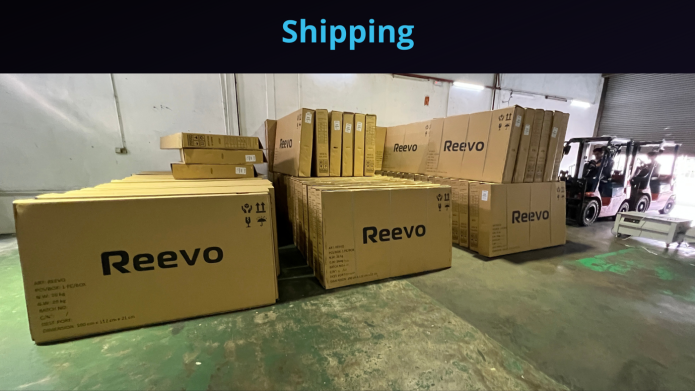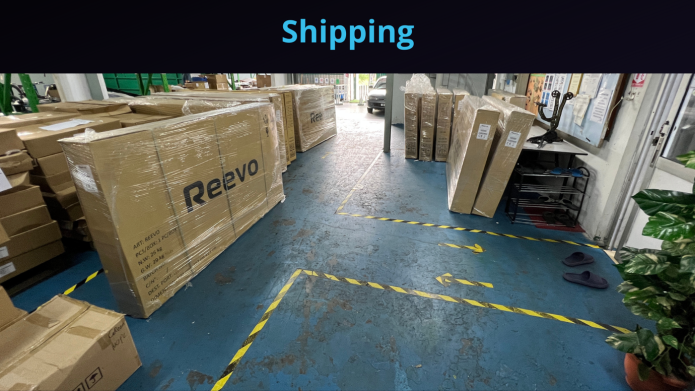 Packed bikes awaiting wrapping and pickup.
We understand your frustrations as many of you have already filled up the EasyShip surveys and made payments for the shipping fees / duties / taxes some time back. On our side, we're doing all that we can to push for the delivery, including looking for alternative shipping solutions wherever possible. We sincerely hope to be able to provide you with good news soon.
During this time, we have also begun putting into place some mitigation measures to speed up production and delivery. We hope to be able to share some good news soon regarding these measures.
Gentle reminder regarding shipping 
Shipping fees + Insurance + duties + taxes (if applicable) will be collected through the Easyship Collect platform. 
A custom link for your order will be sent out to your email when your order is almost ready to be shipped out or going to be allocated into production. You'll be able to check through the final details and make your payment via this link.  No further action is needed prior to that. 
If you have received the email from Easyship, please complete the payment as soon as possible to ensure that your order is produced according to schedule. 
Backers that have bought more than one bike will receive multiple Easyship surveys as one survey = one bike paid. 
Reevo T-Shirts
As a reminder, exclusive Reevo T-shirts are available at our newly launched webstore at https://shop.reevobikes.com/. All backers are eligible for a 35% launch discount and free shipping (shipped together with your bikes).
Upon Checkout, input the following code under "Discount Code": IGG35 to get a 35% discount while stocks last.
To be eligible for free shipping, just fill in your Indiegogo Order Number during Checkout at the Shipping Address under "Company". The T-Shirts will ship together in the box with your Reevo bike order(s).
Wrapping it Up
And that concludes the update for today. As usual, if you have any questions, please do not hesitate to email us at hello@reevobikes.com. See you in the next update.
Take care and stay safe.
With love,
Reevo Bikes