Dear Backers, 
It's October! The holiday season is almost upon us and the world is recovering from the pandemic.
In this update, we'll take you on a behind-the-scenes look at some of our component manufacturing processes and give you an update on the delivery schedule. 
Manufacturing 
Gears 
The gearbox is an essential part of the bike's drivetrain – converting torque and rotational speed from the electric motor (and legs) to power in the wheels.  
This graphic shows a clearer picture of the inner workings of Reevo's gearbox. An animated version can be found on our website (www.reevobikes.com/reevo).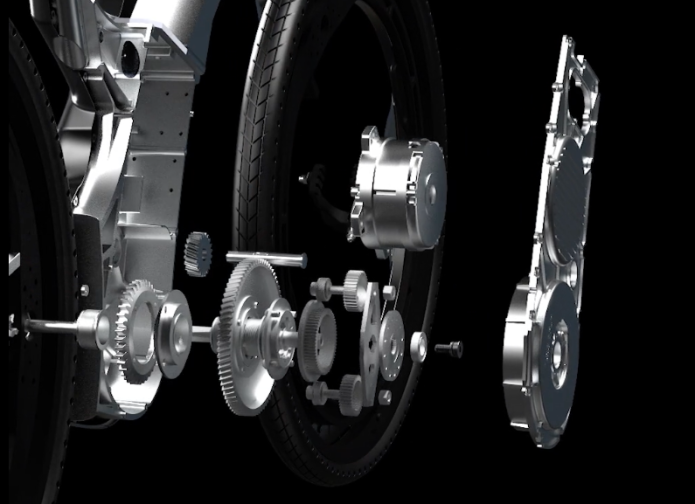 As you can probably already know, traditional bicycles transfer power from the pedals to the wheels via the wheel hub. Reevo's hubless wheels design called for a unique gear ratio and power transmission method due to the lack of a hub. Our R&D team engineered a completely novel solution which is now ready for mass production. 
Starting with raw steel, a process called turning, conducted with a lathe machine is used to produce the circular shape that will be processed into helical gears.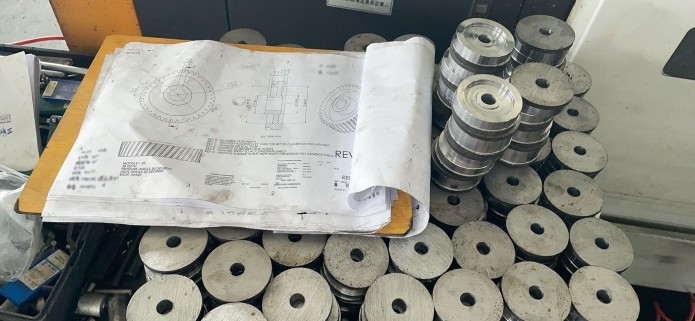 These parts are then tested for tolerance compliance with a go/no go process.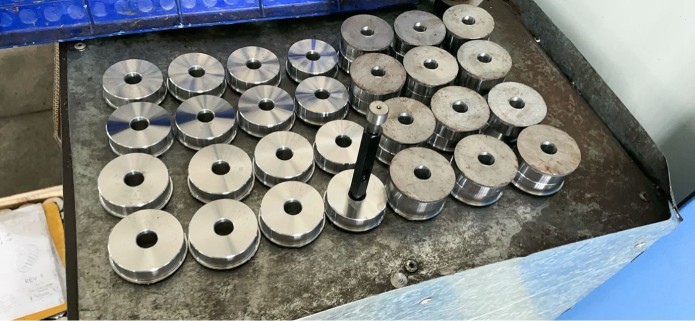 Finally, the parts are machined using a hobbing process to cut the gear teeths. These are various helical gears which are used in the bike's gearbox which have passed our quality control process. All ready to be assembled into the final bikes!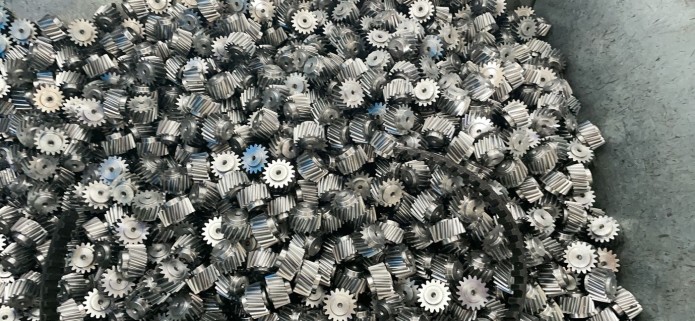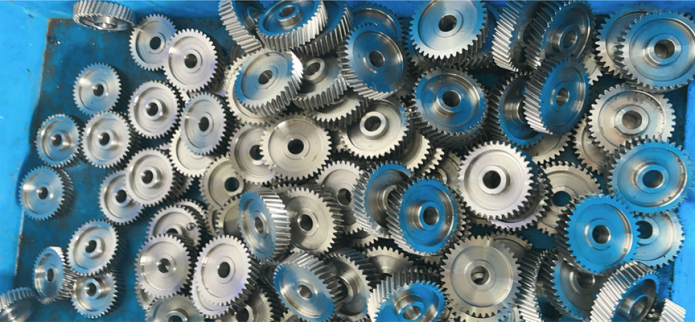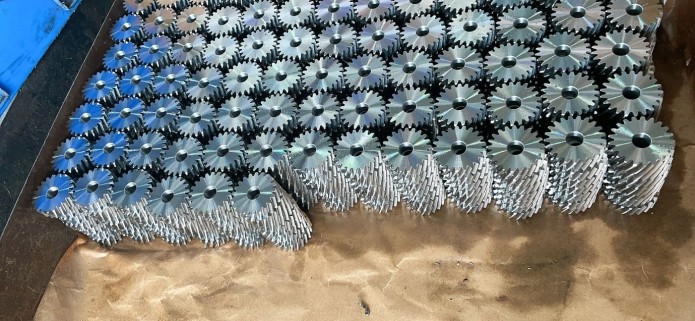 We also use a manufacturing process called powder metallurgy to produce some unique components, including the spur gears.  
Have a look at this video to check out the manufacturing process in action. 
https://www.youtube.com/watch?v=1xmWakwNLNM
And here are the final spur gears, all ready for quality checking.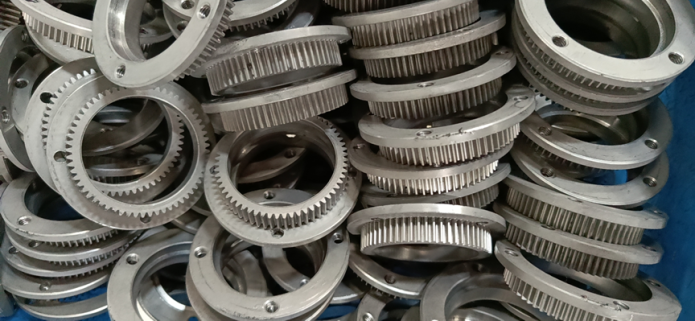 A different set of gears manufactured using the same process. 
An added advantage of this process is a significant reduction in yield losses which we were encountering on some of our earlier production runs and a faster production speed. 
Stand lock 
Besides the gears, we've also completed the manufacturing of some components that are used in the stand lock. Reevo uses a patent-pending electronic lock that is integrated with the kickstand as one of the barriers to secure the bike from theft.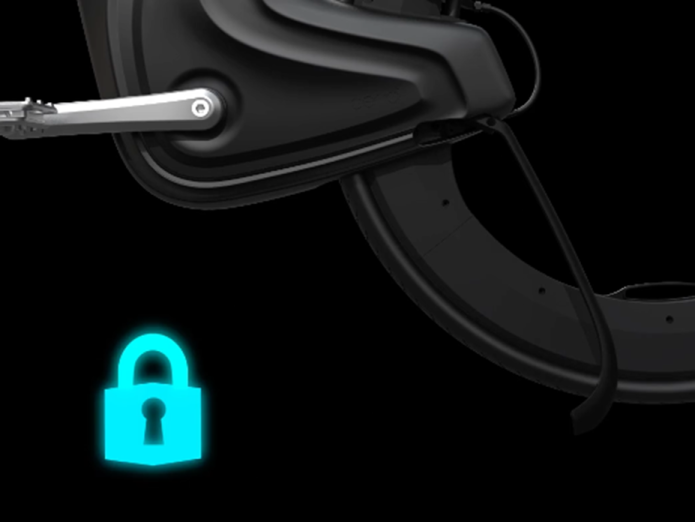 Here are the locking pins which are a crucial part of the locking mechanism to lock the rear wheel.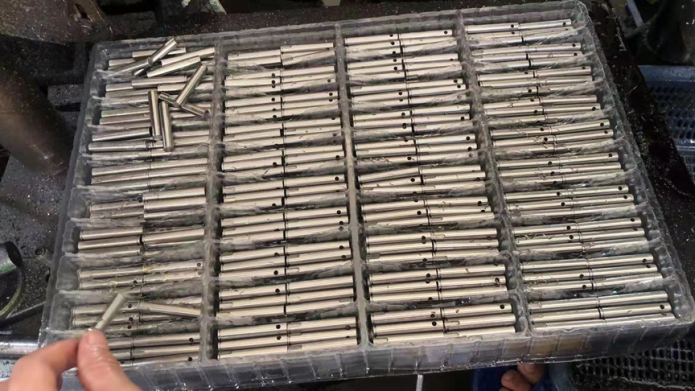 While the pins provide resistance against theft, the kickstand sliding mechanism must be kept smooth. These custom Teflon bushings are used to facilitate a smooth sliding action.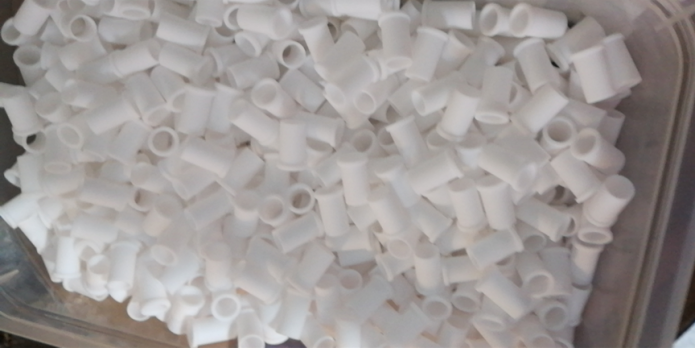 Miscellaneous parts 
Other completed parts include the seat frame and airless tires. These parts will be shipped to our assembly facility to start production of the bike.