Dear backers,
Welcome back to another manufacturing update. We hope that things are going well with everyone. It has been another busy week here on the manufacturing floor, but things are progressing slowly but surely.
Official release of the Reevo app
Before we begin, we would like to announce that the Reevo App is now officially available on both the App Store and Google Play Store after a long journey of development and testing. Some of you have already spotted the app the first day when the app was released. Great observation!
Both versions are immediately available for download and are fully functional if you have your Reevo with you. Otherwise, you can create an account and browse around, but functionality will be limited without a Bluetooth connection to the bike.
We will also be adding more features to the app in the near future, so please stay tuned for that. If you encounter any bugs, we would love to fix them. You can report all bugs to hello@reevobikes.com.
App Store: https://apps.apple.com/my/app/reevo-bikes/id1594136547
Play Store: https://play.google.com/store/apps/details?id=com.beno.reevobikes
All BackerKit orders are now finalized
We have successfully charged all the cards on 6th March 2022 (Sunday). Thank you for taking the time to update your credit card details. If your card was declined, please update your details as soon as possible to prevent any delays in shipping.
If you encounter any issues, please do not hesitate to reach out to us at hello@reevobikes.com.
For newer backers (after March 2022), your orders will be locked within 14 days of your order date.
Manufacturing updates
Production volume has been ramping up steadily on the first batch of bikes. It has been slower going at the start of production as workers got up to speed with the manufacturing process, but things have also been speeding up gradually with shipping beginning for some bikes. We are expecting production of the next batch of bikes to go much more smoothly.
We understand that everyone is anxious to receive their bikes as soon as possible, and have received many emails asking for specific shipping dates. We would like to thank you for your enthusiasm and continued patience as we work to expediate shipping for everybody. Production has been ramping up this month and we hope to fulfill your orders as fast as possible.
In the meantime, please keep an eye on your email inbox as you'll be receiving a link via email with further instructions once your order is ready to be shipped out.  
Here are some pictures of our progress over the past week.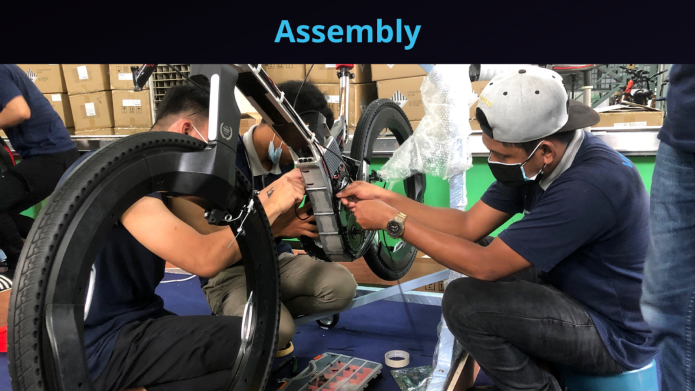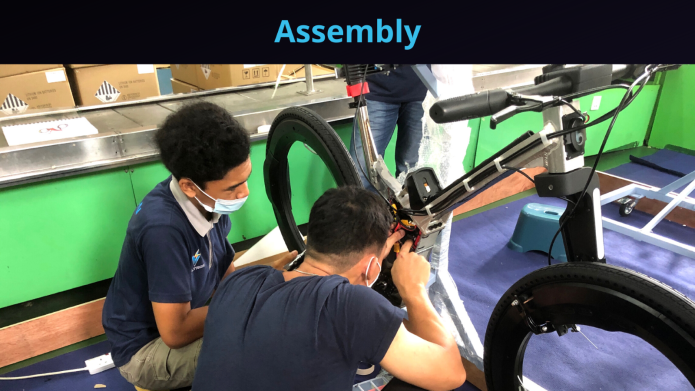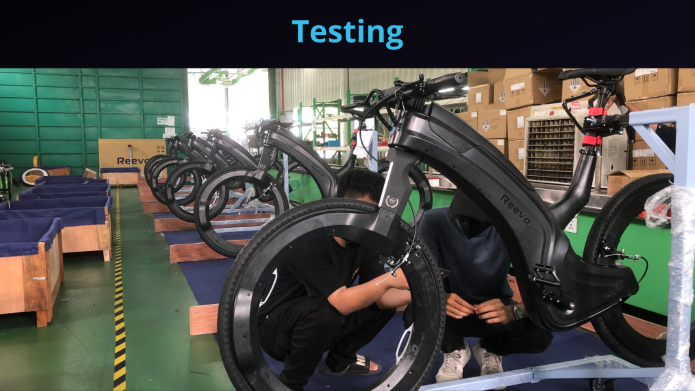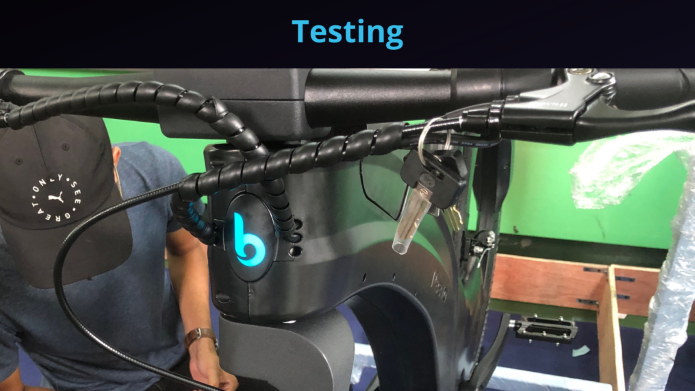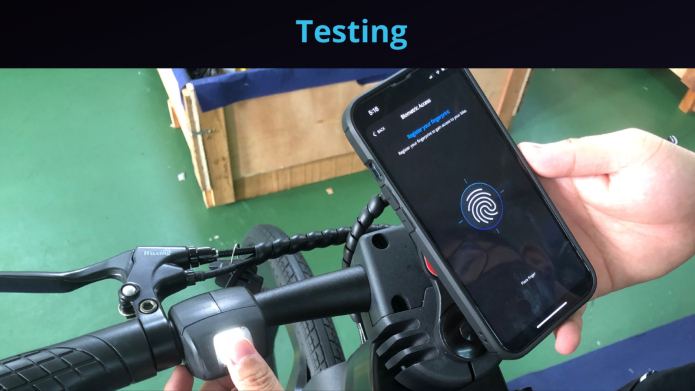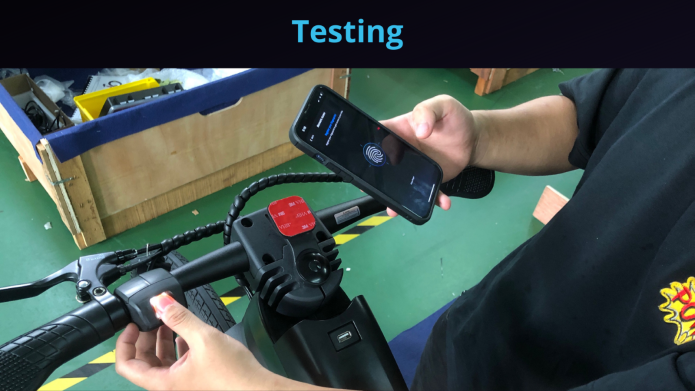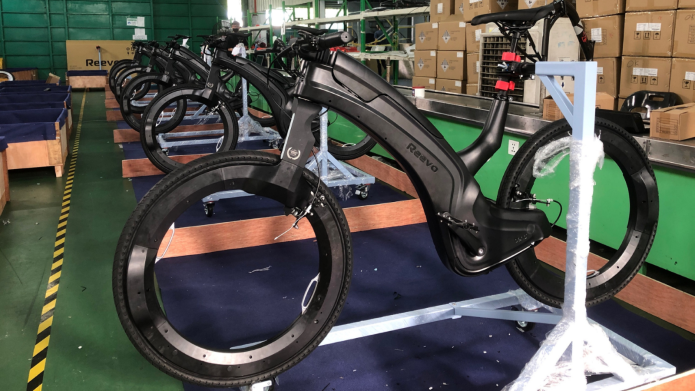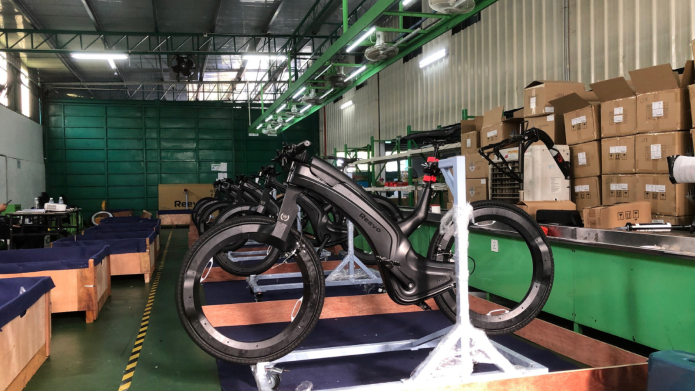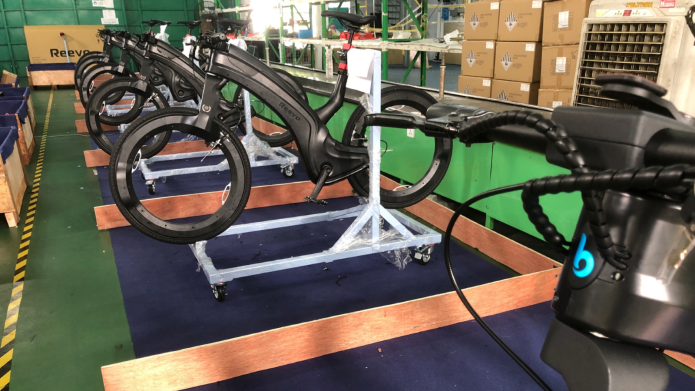 Reevo installation at the Museum of the Future, Dubai
We are also very proud to announce that an exhibit of the very first Reevo prototype has been installed at the Museum of the Future, Dubai. Reevo was specifically hand-picked by the curator as it represents the apex of electric bikes in terms of futuristic design and features.
Here are some of the pictures courtesy of our good friends at the MOTF. Do drop by and check out the exhibit if you happen to be in the area.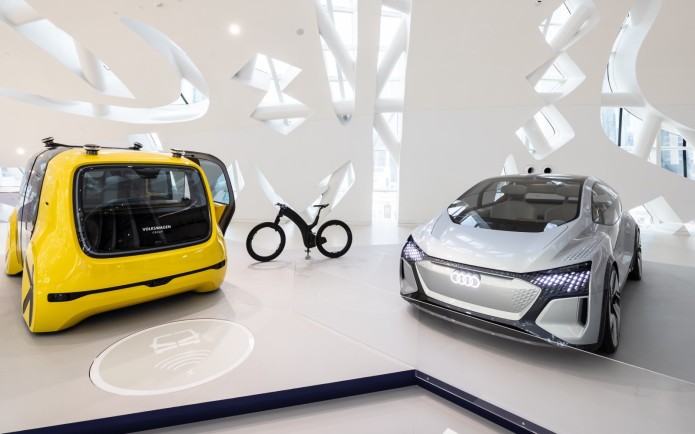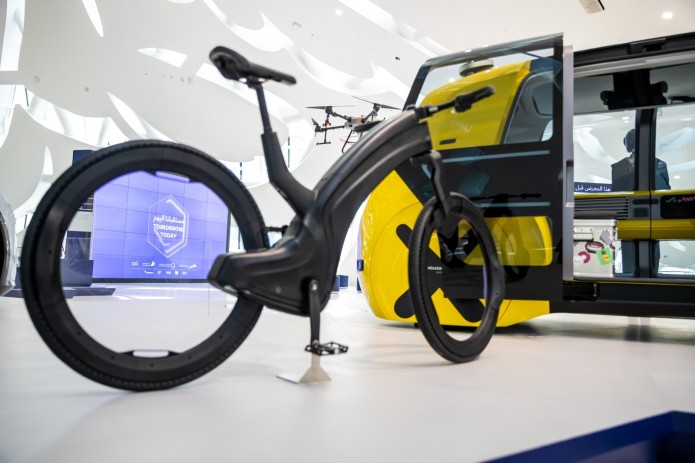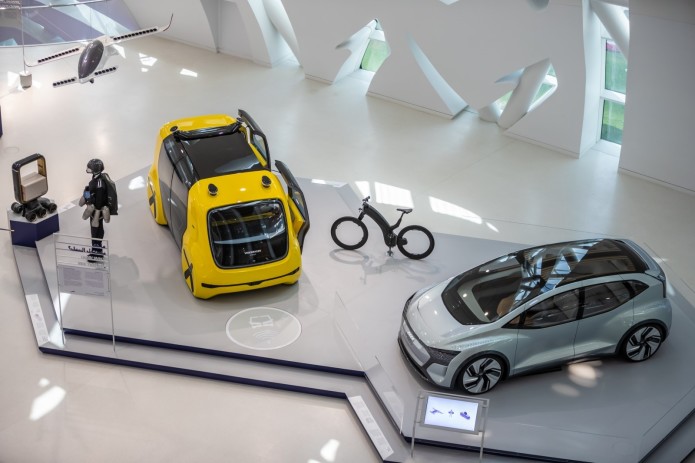 Wrapping it up
Once again, we would like to thank everyone for your patience and support. Our focus in the coming weeks is to ramp up production rapidly and ensure that order fulfillment goes smoothly. Please bear with us as things may move slower at the start as we get a handle on things and as the production crew familiarizes themselves with the manufacturing process.
During this time, we'll continue to provide updates wherever possible on this page and our social media pages. That's it for today and have a great week ahead!
As always, take care and stay safe.
With love,
Beno, Inc.
—
Invest in Beno:
Invest in Beno, Inc.: Pioneering the next generation of electric bicycles | Wefunder
Stay in touch with us at:
Facebook : https://www.facebook.com/benoioofficial/
Instagram: https://www.instagram.com/beno_io/
YouTube: https://www.youtube.com/c/ReevoBikes/
Reddit : https://www.reddit.com/r/benoinc/
Twitter : https://twitter.com/reevobikes/
Website : https://www.reevobikes.com/
Email: hello@reevobikes.com