Dear Backers,
Happy Lunar New Year! We hope that you have been doing well. Today, we have two important updates that we would like to share with you – a mini-series entry on the adaptive pedal assist system, and a short update on the manufacturing status. But before that, we would like to touch quickly on the airless tires.
Airless Tires Upgrade

As you know, Reevo was initially designed with standard tube tires in mind but along the way, we realized that a futuristic bike should also come with advanced tires. The nature of standard tube tires means that there will be an air valve protruding off the tire sidewall, which we think affects the bike aesthetics. Furthermore, we hate punctures, flats, and blowouts with all our souls. This was why we decided to develop special airless tires for the bike.
More information on the airless tires can be found in Mini Series #3. All perks with the word "airless" in the title (February 4th, 2021 onwards) already come with airless tires by default.
There are a few reasons why we encourage backers to upgrade:
Airless tires are much more durable than standard tube tires. They are puncture-proof, long-lasting, and robust, leading to less hassle and more savings on bike maintenance.
Airless tires are easier to install on Reevo compared to standard tube tires. Our airless tires are custom-designed for Reevo and will offer the best possible fit.
Therefore, we encourage everyone to upgrade to airless tires to ensure the best possible riding experience for your bike. The airless tires upgrade are currently available at a campaign-only discounted price of $79 up until when your orders are locked before shipping.
If you have not already done so, you can upgrade by going to the BackerKit website here: https://www.backerkit.com and logging on to your account. If you require any assistance, you can always contact us at hello@reevobikes.com.
Adaptive Pedal Assist
Continuing on from Mini Series #7 (The Reevo App), today we'll bring you on a deep dive into the adaptive pedal system that our team has developed exclusively for Reevo. Our software and engineering team took the opportunity during the extended delivery timeline to overhaul and enhance certain software features, including but not limited to the UI/UX, functionality, anti-theft system, and pedal assist algorithm.
This marks the 8th installation of the mini-series. For newer backers, this mini-series will walk through the design, development process, and functionality of each customized bike component.
Mini Series #1 – Biometric Access Module
Mini Series #2 – Removable Battery
Mini Series #3 – Airless Tires
Mini Series #4 – Frame Design
Mini Series #5 – The "Invisible" Kickstand
Mini Series #6 – Antitheft System
Mini Series #7 – The Reevo App
Mini Series #8 – Adaptive Pedal Assist
We've always envisioned the adaptive pedal assist system as one of the key innovations that we wanted to bring to Reevo. This system is available for both the 250W and 750W models and is enabled by default. As a refresher, there are 5 levels of assist that can be selected based on your preference, ranging from 0 (no assistance) to 4 (strong assistance). These levels can be adjusted from the handlebars or directly from the app (Bluetooth connection required).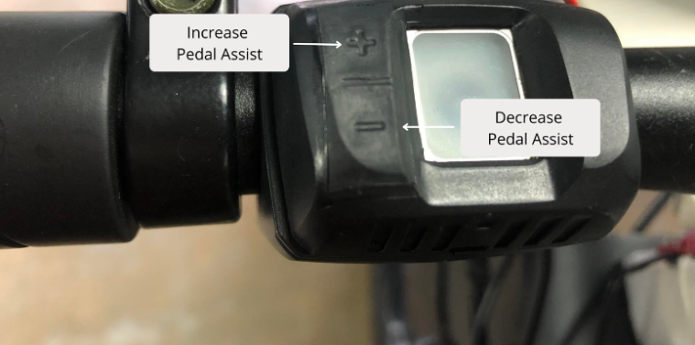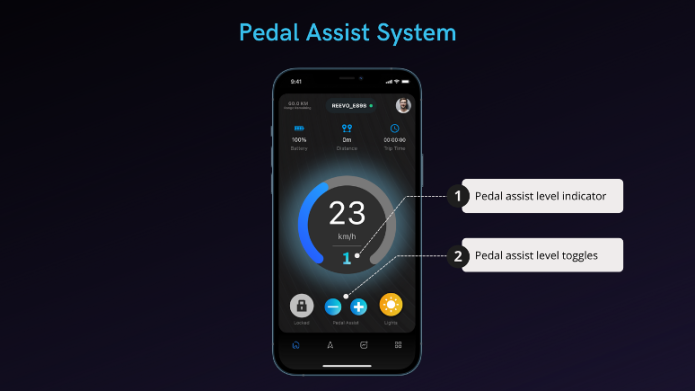 The functionality of the pedal assist system can be simplified into a 3 step process:
Data sampling and processing.
Mode detection (flat ground, stationary slope, dynamic slope).
Power control and delivery.
Data sampling and processing
The bike starts by obtaining data with integrated sensors within the bike. Data collected include forward acceleration, vertical acceleration, cadence, and speed, among others. This data is then processed and used as inputs into the algorithm which we'll cover in the next section.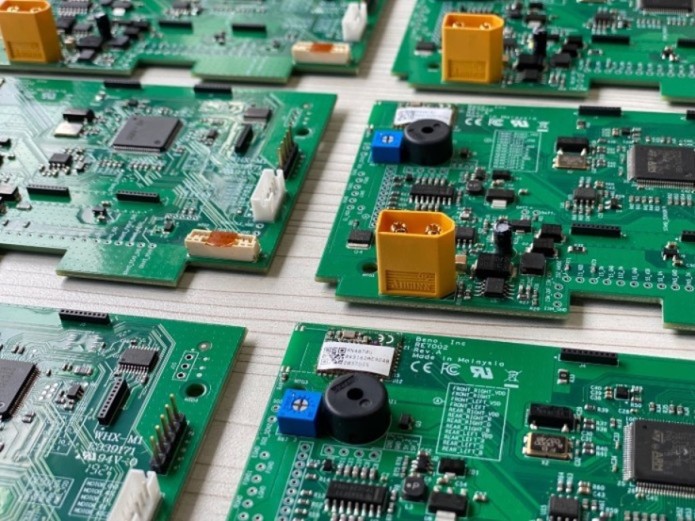 A challenge that we faced earlier on in our development process is the susceptibility of some sensor data to surrounding electrical / EMF noise. Here is an example of raw accelerometer data from the bike.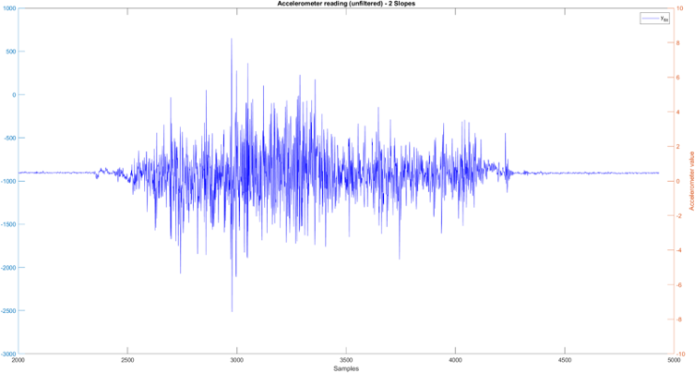 You probably do not need an Engineering degree to see that the data is near unusable in it's raw state. A filter is needed to remove noise and convert the data into a usable state. We started with a simple hardware RC filter, but soon discovered that it was insufficient for our purpose. After a comprehensive testing process, we implemented 2 software-based mathematical filters (Kalman Filter and Moving Average Filter).
Here is the same unfiltered data from above after passing through the filters: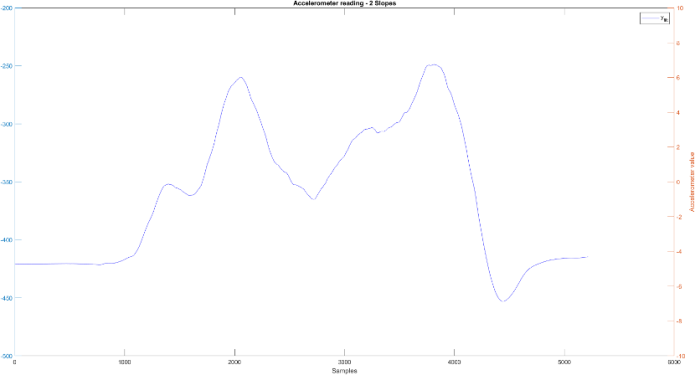 Now we're talking!
Mode Detection
Part of the filtered data is then used to determine the mode that the bike is currently in and provide tailored power delivery. Our engineering team has developed algorithms for 3 modes so far:
Flat ground
Stationary slope
Dynamic slope
The flat ground mode is pretty much self-explanatory – this means that the bike is travelling on relatively flat ground. We've also integrated another filter here to prevent false positives when riding (eg. when going over bumps or small hills). The motor starts to ramp down when the speed limit (25 km/h or 25 mph depending on model) is approached to comply with regulations. Pressing on the brakes also cuts off the electric motor instantly.
The stationary slope mode is triggered when the rider is starting out on hilly terrain. On steep hills, it can be difficult to complete even one pedal revolution from a complete standstill. This mode detects situations such as these and will provide riders with an instant power boost to help you get moving.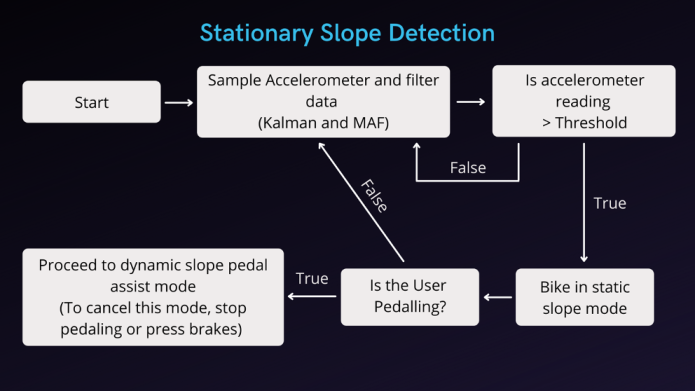 Finally, the dynamic slope mode detects the motion of moving from flat ground onto a hill with data from a few sensors. Once this mode is triggered, the motor will provide a temporary boost of power based on the detected gradient to make it easier to ride uphill. Exiting this mode can be done by either manually by pressing on the brakes or automatically when the bike detects flat ground again.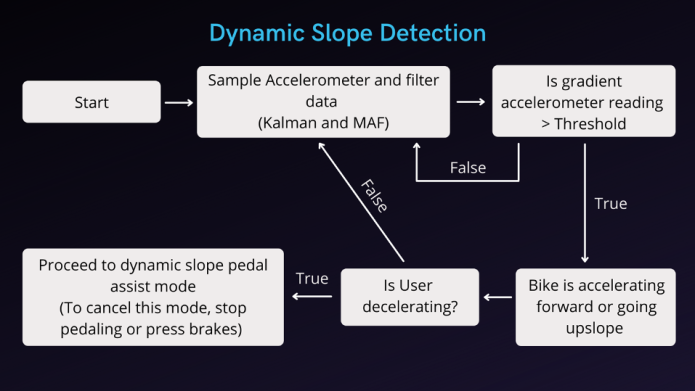 We encountered a few problems when developing the dynamic slope detection mode. The first is that the accelerometer takes too long to reach its threshold value, causing a significant delay in slope detection. The solution was to utilize the gradient of the accelerometer (red line) rather than the absolute values (blue line) to provide a faster response time.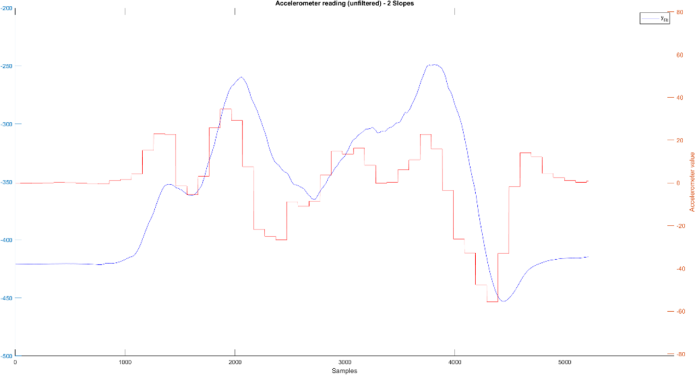 Another problem that we faced was that the accelerometer also increases in response to forward acceleration, causing false detection of slopes. Our engineering team solved this by also taking deceleration into account when detection slopes in addition to a change in bike speed. We found that this improved the detection accuracy and significantly reduces false positives while also further improving response time.
Power Control and Delivery
Finally, the required power is sent to the electric motor based on a comparison between the bike RPM and rider pedalling cadence. If both RPMs are within a pre-set marginal range (the bike gear ratio are pre-factored to match the cadence gear ratio), the bike will determine it safe for PAS to activate, in which the motor will turn on and provide the assist needed on flat ground (depending on the selected PAS level).
If a slope is detected while PAS is activated, the motor will receive additional power and provide a higher level of assistance to the rider (depending on the selected PAS level).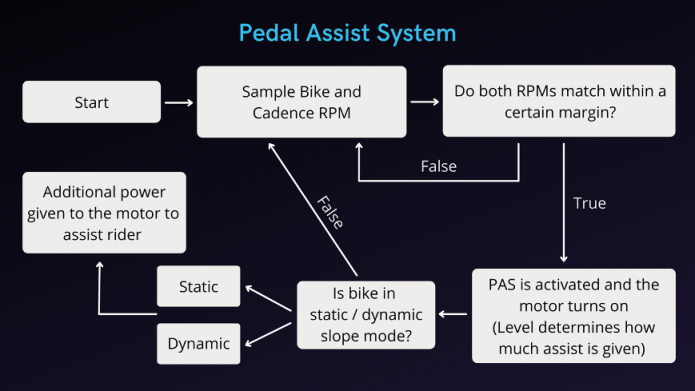 In addition to the automatically tuned power delivery, users can also fine-tune electric assistance strenght via the hardware buttons or app (shown above) to suit their preference or weight.
Delivery Update
As we're approaching the scheduled delivery date, we're happy to confirm that we are fully on track to begin shipping towards the end of February. We're planning to fulfill delivery in batches segmented by region and order date. More information will be provided as we get closer to the delivery date.
As a heads up, we are expecting production to run slower at the start as we get our manufacturing facility up to speed, but our goal is to ramp up production capacity rapidly within a few weeks.
As of today, most of the bike components are ready, validated, and available for assembly at our manufacturing facility. In the next few days and weeks, the team will be working hard to prepare for the start of production. Rest assured that we'll be sharing more photos and videos with you soon once they become available.
Support Pages and App
We're also excited to let you know that we're close to completing our support documents which will be made available on our website. These documents include DIY guides, maintenance information, FAQs, translated user manuals, and more.
In addition to that, the Reevo app is also almost ready for public release. If you've missed what the Reevo App is about, you can check our previous mini-series update where we introduced the Reevo App and some of the functions that will enhance your riding experience. Backers can also look forward to future firmware (OTA) updates via the Reevo App.
We'll be looking to publish the app on the Play Store and App Store towards the end of this month when shipping begins. The support pages are also scheduled to launch concurrently.
Wrapping Up
It has been a long journey and we're truly thankful to each one of you for supporting us throughout the campaign. We're truly looking forward to begin shipping your bikes out to you soon.
But rest assured that this is only the beginning. The team is also eager to continue to provide support and improvements wherever necessary via OTA updates and through our growing network of worldwide distributors. We believe that Reevo is truly a one-of-a-kind e-bike, and we want to do this right. Thank you so much for your patience and understanding over these last few months.
Finally, for backers that wish to upgrade to the airless tires, please do so as soon as possible on BackerKit before orders are locked. If you have any questions or need any help, please do not hesitate to contact us at our social media pages or email us at hello@reevobikes.com.
As always, take care and stay safe.
With love,
Beno, Inc.
—
Invest in Beno:
Invest in Beno, Inc.: Pioneering the next generation of electric bicycles | Wefunder
Stay in touch with us at:
Facebook : https://www.facebook.com/benoioofficial/
Instagram: https://www.instagram.com/beno_io/
YouTube: https://www.youtube.com/c/ReevoBikes/
Reddit : https://www.reddit.com/r/benoinc/
Twitter : https://twitter.com/reevobikes/
Website : https://www.reevobikes.com/
Email: hello@reevobikes.com